Staff List
Eda Gorbis, Ph. D., LMFT
Founder and Executive Director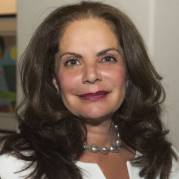 Dr. Gorbis joined Dr. Edna B. Foa, an internationally recognized authority who pioneered the protocols for ERP, in 1994 and received extensive training in the field of OCD treatment. In 1996, she began working with Dr. Jeffrey Schwartz at UCLA, where she integrated Dr. Foa's ERP methods. Over the past seven years, she has treated more than 150 in- and out-patients with OCD while working closely with their families. Her method synthesizes the blends successful treatment modalities for OCD and PTSD and has yielded a high rate of success. Dr. Gorbis' work has received large amount of attention from the national media. Her intensive method has been the topic on National Geographic, the Discovery Channel, BBC, 20/20, and numerous local news channels. CA license (MFC32501)
More about Dr. Gorbis.
Joseph O'Neill, PhD
Research Director
Dr. O'Neill is Assistant Professor of Child Psychiatry at the UCLA Neuropsychiatric Institute (NPI). He has 10 years research and clinical experience with MRI and MRS in neurologic and psychiatric disorders. He collaborates day-to-day with the co-investigators on OCD research at the NPI and Westwood Institute for Anxiety Disorders, Inc.
Sarah Jade Stevens, Psy.D.
Clinical Director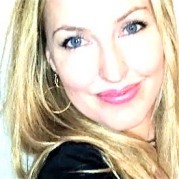 Dr. S. Jade Stevens is a licensed Clinical Psychologist with over 10 years experience providing empirically validated anxiety treatment. In order to provide more access to anxiety relief for a wider range of individuals, a new program was developed under her watch: Westwood Institute's Twice-A-Week Coaching Program. Dr. Stevens is a brilliant, highly effective, OCD specialist, and she is able to get the best results using her unique skill set with refractory cases in our Intensive Outpatient Program. She is practiced and precise in using cognitive and behavioral treatment modalities developed by Dr. Edna Foa (ERP), Dr. Jeffrey Schwartz (Four Steps), and Dr. Eda Gorbis et.al. (Mindfulness Based Behavioral Training – MBBT is a writing technique uniquely practiced at WIAD). She truly enjoys helping others fight their fears while building self-efficacy, and she has excellent rapport with WIAD's patients and families of patients. CA license (PSY25737)
John Baek, B.S.
Research Assistant
John received a Bachelor of Science, in Psychobiology, from UCLA. He is an invaluable member of the Westwood Institute team. He is responsible for maintaining the clinical outcome data for WIAD. This data helps future patients to know how effective our treatment is, which factors into their decision to pursue help for their anxiety. In addition to this, John oversees the use of social media outlets to help spread awareness of OCD and other anxiety disorders, and more importantly, the message that there is hope for successful treatment with lasting results.
Adjunct Professionals To Aid Creativity of Exposures
Tracey Martin, MA OTR/L, JCTC
Occupational Therapist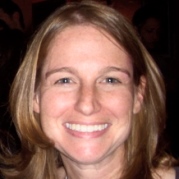 Tracey Martin is a licensed Occupational Therapist specializing in Mental Health. She received a Masters degree in Occupational Therapy from The University of Southern California and has been working with individuals with and without severe and persistent mental illnesses since 1998. She has participated in advanced training and education in many diverse areas and is a Social and Independent Living Skills Trainer and a Certified Job and Career Transition Coach. Tracey Martin makes home visits throughout the great Los Angeles area. Please see MobileOTR for more information. She is also part of the clinical staff at UCLA's Resnick Neuropsychiatric Hospital.
Andrew Matzke
Spiritual Advisor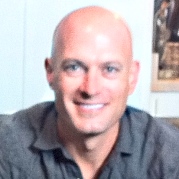 Andy Matzke holds a Masters of Arts Degree in Theology and Leadership from Western Seminary in Portland, Oregon.  He is an ordained Minister who has spent over 20 years of his career training and advising thousands of families and youth on how to pursue truth and deepen their faith in God. Andy is a professional speaker, teacher, writer and pastor who is also trained in Exposure and Response Therapy (ERT) as it relates to Obsessive Compulsive Disorders (OCD).  His expertise is in the area of Scrupulosity, focusing on obsessions and compulsions directly connected to matters of religion and morality.  He uses the methodologies described in Dr. Edna Foa's book, Stop Obsessing and Jeffery Schwartz's book, Brain Lock.  Additionally, Andy has personally worked with Dr. Eda Gorbis, Director of the Westwood Institute for Anxiety Disorders.  Together, they have successfully treated patients who suffer from OCD as it specifically interrelates with Scrupulosity.
Jason Charchan
Personal Trainer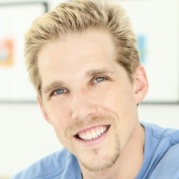 Jason Charchan is currently one of the most popular and sought after trainers in Los Angeles with a current and past client list that includes Professional athletes, actors, and models as well as successful executives and professionals including one of the world's most popular athletes, David Beckham, USA Soccer's All-time Leading Goal scorer Landon Donovan, and Future Baseball Hall of Famer Nomar Garciaparra to name a few. The "90210trainer" and has since successfully worked with clients in the greater Los Angeles area, Miami, FL and Rome, Italy. His approach to fitness and health is both unique and compelling. He enthusiastically approaches whole body fitness by first tapping into your mind and your motivating factors and then teaches you how to push past your perceived "comfort zones" and believe that your goals are possible. This approach has been extremely useful and effective to help people lose weight, gain muscle mass, increase flexibility, decrease stress, preventing injuries and increasing self-esteem and enhance even performance in other areas of life. Jason maintains his own fitness website (www.90210trainer.com) which includes periodic newsletters with fitness and nutrition tips as well as a healthy recipes. He believes that lifestyle change and learning to enjoy the process is the key.
Julia Huffman
Public Speaking Coach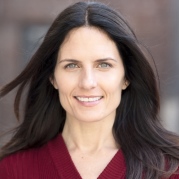 "I want to inspire every actor to become a great actor, with the emphasis on great!" After moving to Los Angeles in 1994 Julia has played a gamut of characters in front of the camera in film, television and commercials as well as behind the camera producing, casting and directing.
In the studio: Actors: Julia coaches actors on audition preparation and techniques to book the job!
Sessions also include breath work, monologues and use of movement.
Professional speakers: Julia helps professionals to connect on a deeper level to their material – which, in turn, creates a much stronger connection and results in a much greater impact.
What we teach:
In film, less is more. Whether a beginner or a pro, film actors must learn not to add to their natural talent. That is, to learn to do nothing extra. Learn to have a healthy relationship with your talent. Talent is the unique and passionate expression of the self in a specific medium.